Situation
A client from Sweden contacted us. He was finishing repairs in his house and planning the installation of stairs. He sent us DWG drawings and a request for the production of steps and decorative beams, which were supposed to serve as a staircase railing and decorate the outside. It was necessary to calculate the cost of two sets - for the client and his neighbor.
Task
All details of the stairs had to be made of oak. We were required to cut the parts to size, carefully sand, and make the necessary cutouts and radiuses. We had to cover the steps with OSMO oil.
The project's complexity was that both stairs had a swirling, U-shaped design. Of the 72 steps, many had their original size.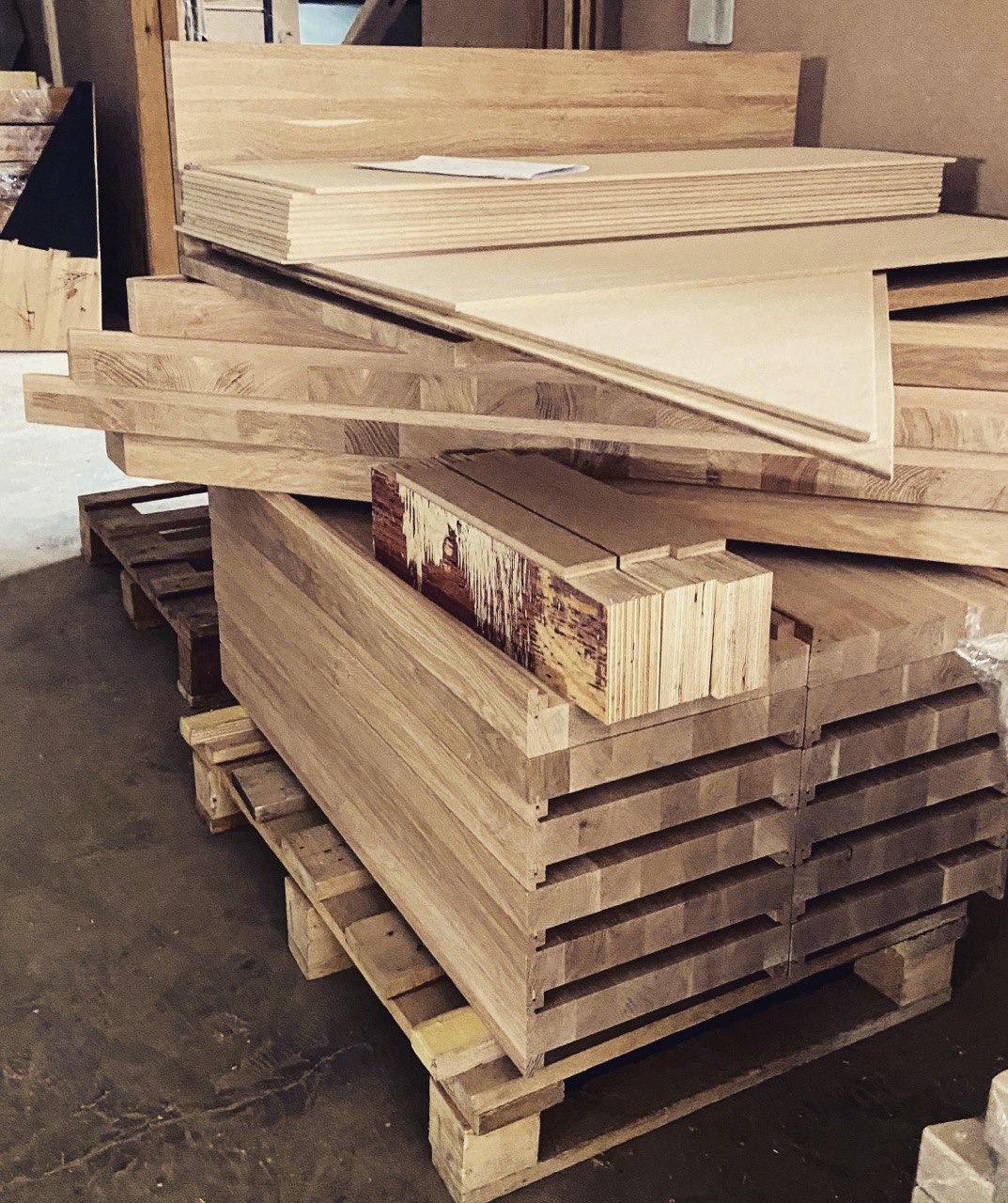 The oak beam that framed the stairs also had its characteristics. It was necessary to make three different sizes, with a total length of 5000 meters (!). The client covered the beams on his own.
Decision
It took about two months to agree on all the dimensions. The client responded very quickly and was ready for compromises, so we changed the thickness of the steps from 45 to 40 mm and several beam sections. Thus, the client saved a significant amount of money.
In the course of work, the client also required risers; we added them to the order without any problems.
We used oak furniture board 40 mm for steps and 20 mm for risers. We had the necessary material for steps in stock; our main b2b client took over the production.
As for the beams, here, the volume was unprecedented. For the manufacture of beams, we involved all possible contractors
Most of it was made by a factory in the south of Estonia
An enterprise in Ukraine manufactured part
A workshop from Tallinn made the rest
Result
It took about a month to make steps and beams—two more weeks to prepare and ship the cargo.
For three months and about 100 letters, our company completed the order. Thanks to the technical savvy of the customer, we quickly agreed on changes.
Six months later, when the customer's contractor installed the ladder, the client sent information that we had made a mistake with the size of the three steps. We quickly made new steps for the client and sent them to Sweden.
The client was satisfied with the order and ordered a table from us after some time.