Wood panels
The Solid Wood Panel is a glued lamellas (boards) ranging in width from 20 to 100 mm, in the form of a rectangular panel. In the past ten years, a Solid Wood Panel has become one of the main carpentry materials in Europe. First of all, it saves the carpenter's time on making furniture and provides more opportunities for DIY.
Solid Wood Panel is a blank that needs to be given a finished look. It needs to be shaped to the necessary dimensions, and the surface requires sandingand coating with the requiredoil or varnish. Solid Wood Panel 2-3 times accelerates the production of tables, stairs, tabletops, shelves, and other joinery.
All products in this category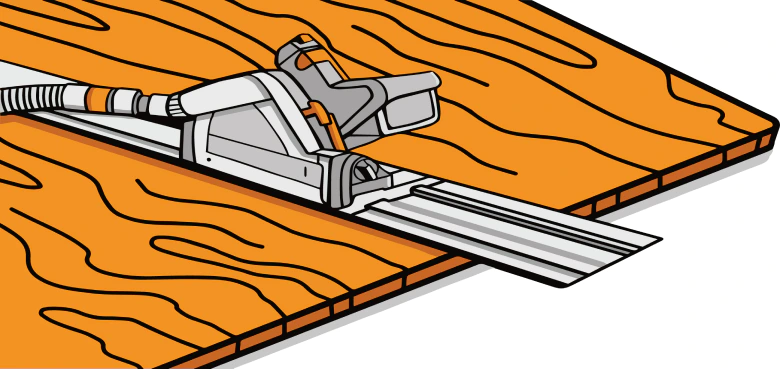 Do you need your custom-made size?
Please inquire; we will calculate your order fast and free.
NB! The shorter pieces - the cheaper delivery.
Classification of glued panels
By the type of gluing – edge glued panel (lamellasareglued only along the width), fingerjoint ​​(lamellas areglued along the width andlength).
By the quality - A / B (a panel without defects on one sidebut with weak defects on the otherside), A / C (a panel without defects on one sidebut withsignificant defects on the other side), Rustic (a panel made entirely of wood with defects).
By the width of the lamellas - narrow Panel (20 mm wide lamellas), standard Panel (40-50 mm wide lamellas), wide Panel (lamellas 60 mm wide and more).
All of these factors also affect the Solid Wood Panel price. The higher the quality and the wider the lamella, the better the material is needed for production, and the more expensive the Panel is.
But the wood species affects the price most of all. Oak Panel is more expensive than ash, and ash is more expensive than birch, pine, etc.
Features of furniture boards
The humidity level of the Solid Wood Panel should range from 8 to 12%. It's is an important factor since the Solid Wood Panel is subject to deformation if you ignore air humidity and other physical aspects.
The Solid Wood Panel must be stored lying sealed in the package. We don't recommend you open the package within 1-2 days after purchase. The Panel must "adapt" to the temperature and humidity in the workshop or warehouse. After opening the package, we suggest you process the product as quickly as possible, i.e., you should shape and coat it with oil or varnish, thus, preventing humidity accumulation.
Subscribe to our newsletter
We send you only the best offers. No more than 1 letter per month
* By subscribing to the newsletter, you agree to the personal data processing and information receipt in accordance with the user agreement