Wooden battens for Walls
Wood battens are one of many types of wall décor. But unlike other wood decorations, the battens look light and airy, they do not "overload" the room.
The battens on the wall can be positioned at different distances and have a varied height, shape and cross-section according to the design idea The wall battens are effectively combined with the wood on the ceiling, creating a single composite finish.
To make the battens, we offer exclusive, high-quality wood – solid beams made of ash and oak. Such beams look noble, they have uniformcolor and pattern.
Unlike battens made of glued wood, battens made of beams have a uniform view. This makes full construction finished and chic.
Calculator for wooden slats
Here you can see some examples of the wooden battens in the interior.
Efficient and easy way to make the interior look more modern and expensive.
NB! All our battens are made from solid beams: no glueing, no finger joint - only beautiful solid planks.
Models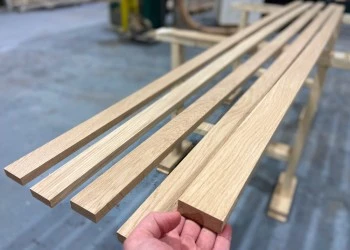 Basic option
Battens cut to the ordered measurements.
Oiled option
Wooden battens are finished with the oil you prefer.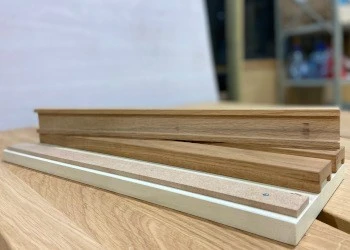 Special option
Wooden battens with a grooving for a wall connection. This connection includes special MDF battens, which are used as a base for main wood battens. MDF battens you connect with screws and wood battens with glue—an easy way to connect the battens to a wall. Please ask for an offer.
Type of wood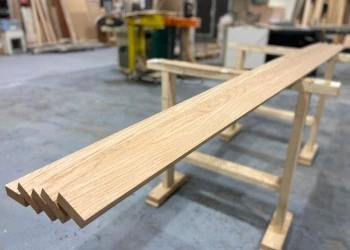 Oak wall battens
Oak battens should perfectly match oak floors and oak furniture.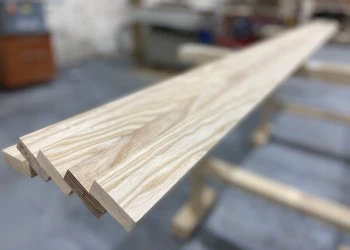 Ash wall battens
Ash has a potent pattern you will see even of a small batten. Ash is wood with a character, at the same time it could be painted in any tone or colour.
Frequently asked questions and answers
Subscribe to our newsletter
We send you only the best offers. No more than 1 letter per month
* By subscribing to the newsletter, you agree to the personal data processing and information receipt in accordance with the user agreement