Stragendo is your reliable partner in non-standard orders
During our 14-years of experience in the woodworking business, we have been made many non-standard orders.
Own manufacture in Ukraine, a lot of industry contacts in Europe, extensive experience in woodworking - all these factors helped us meet commitments in time, with a profit for our partners and us.
Here you could find some projects that we realized in the last years:
2020 y.: 120 individually customized panels for a Latvian interior company for a hotel in Sweden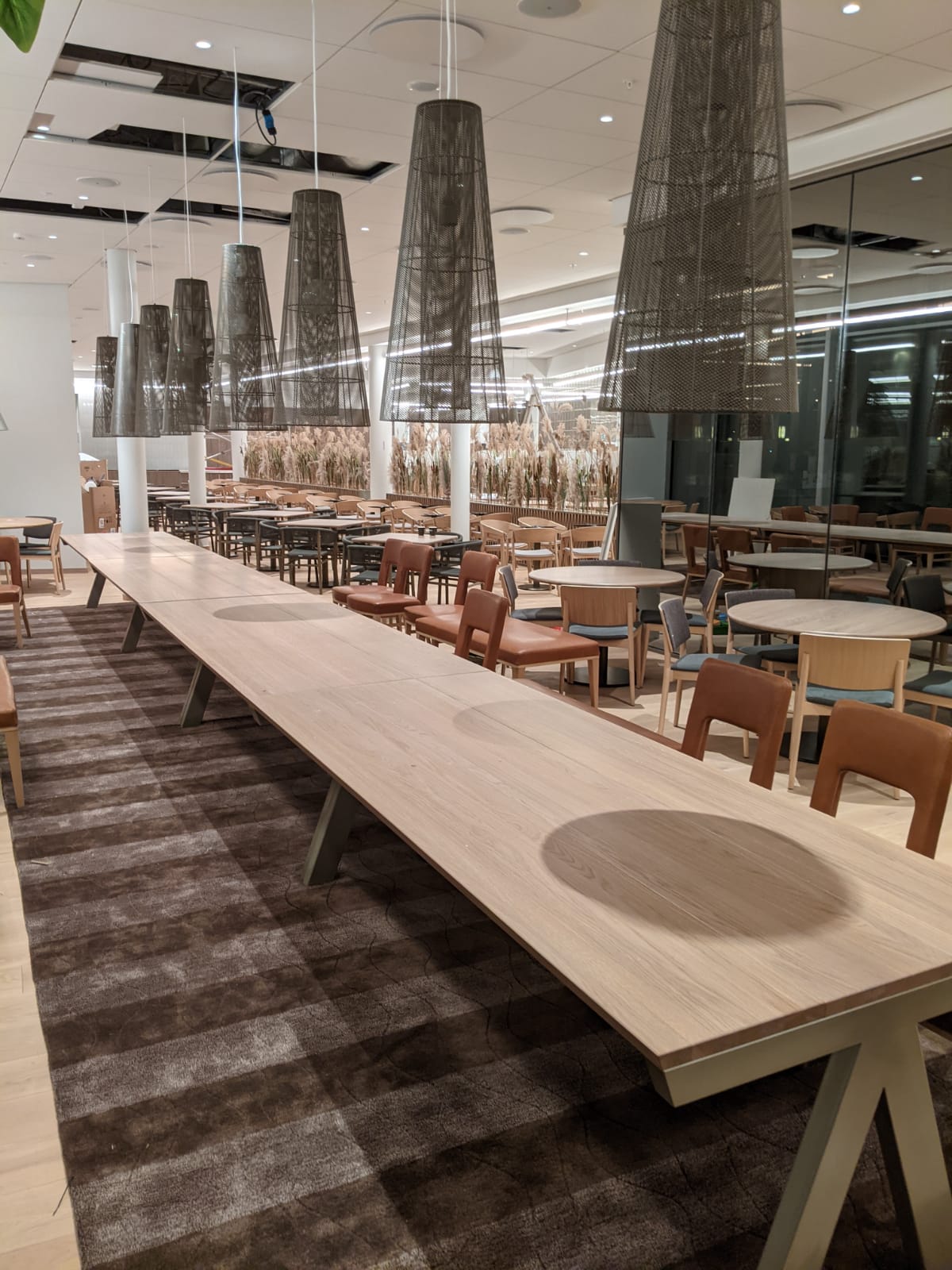 2019 y.: More than 100 steps for Hiiuma Tuuletorn (main shopping mall at Hiiuma island). Worktables made of oak, thickness - 80 mm (!)

2018 y.: Set of a thick worktables for Eesti Kunstiakadeemia (Estonian Academy of Arts)

During 2017-2018 y.: More than 10000 of cutting boards workpieces for well-known Frankfurter Brett project
2017 y.: About 30 tables for a meat restaurant in Tallinn. Tables from caucasus oak, edge glued. Round, square and one long live edge big-family table.
2013 y.: About 100 windowsills for Narva college. Budget, bur very secure and nice fingerjoint oak

All of these projects were realized with Estonian partners. According to privacy terms, we do not mention them.