Ready-made tabletops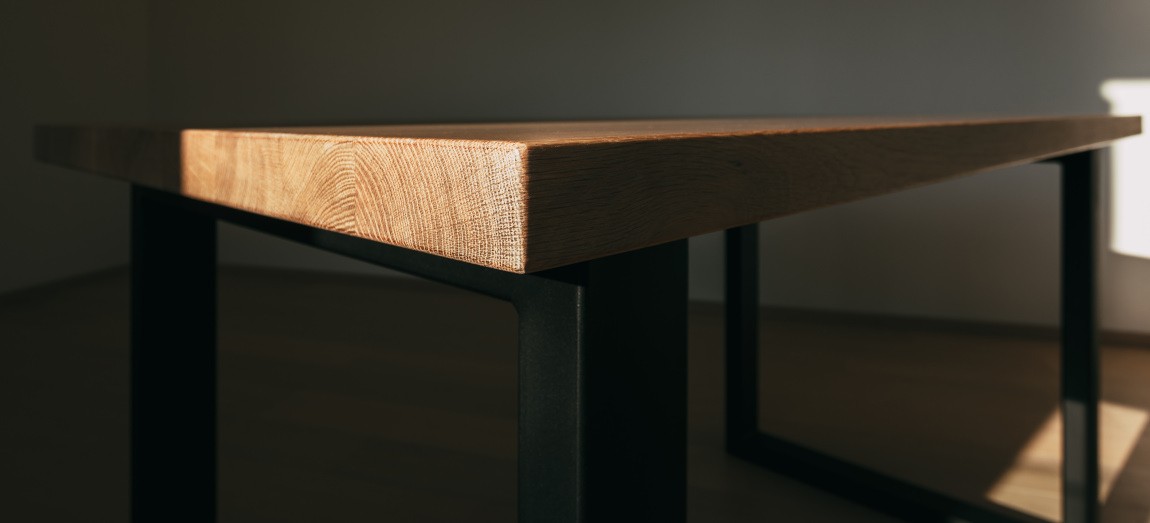 In this section, you will find two types of products:
- serial worktops made of wood, produced by us in large quantities
These countertops come to us, covered with oil, from Ukraine. An important advantage is that serial production provides an excellent combination of price and quality.
- Experimental wooden countertops made in single copies
These are countertops made of oak, ash and other types of wood, which were made by us in Estonia for exhibitions, experiments and just as a show pieces. Unique models made for trial. If you liked something and it is no longer in stock, you can order a similar model in your size.
Frequently asked questions and answers
Live edge style furniture is one of the last trends in modern design. Live edge furniture has two features - 1) using nature edges as edges of the tabletop, 2) large wide achievement using one or two boards.
Every tabletop, bench, table made in live edge style is unique and do not have any copy. We offer high wide boards made from old oak. Some of them have nature edges, some are edged.
Subscribe to our newsletter
We only send the best deals. No more than 1 letter per month
* by subscribing to the newsletter, you agree to the processing of personal data and the receipt of information in accordance with user agreement