Services
To get a price offer please send us your inquiry to stragendo@stragendo. Or just use the contact form at the bottom of the article.
The services you can get in Stragendo:
Cutting of the panel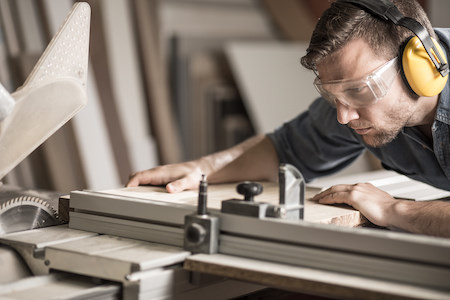 Any panel you see on our website can be cut into your size.
The price depends on the measurements of the panel (the bigger - the more expensive), weight, and necessary options.
There are possible two options:
"black detail" means that we cut on 2 or three parts with a handy corded circular saw. In this case, the final measurements will be about +-2-5 mm to the necessary number.
"clear measurements" means that we cut the item on a panel saw machine. In this case, your measurements will be almost accurate.
Making holes in a panel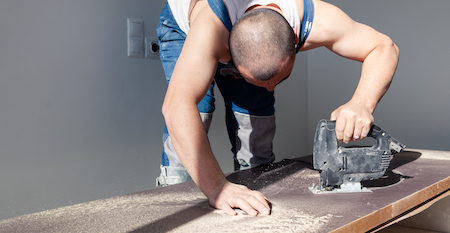 If you need to put a sink or any fittings, we can make necessary holes in the panel. The template of the sink is welcome.
Making a connection between panels
Sometimes it is necessary to make 4 meters tabletop but the material is only 2 meters long. Or you have an L-form kitchen tabletop and want these tho parts to be securely coupled.
In such cases, we can install a special connection between the parts.
Gluing of two panels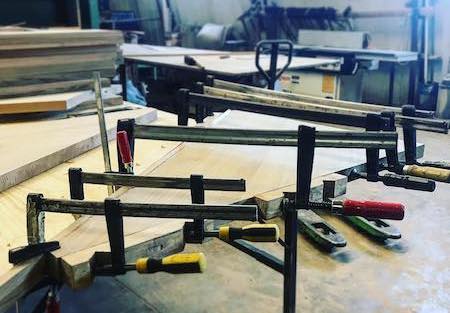 Some cases need nonstandard widths. 780, 830, 920, 1020 - any you can imagine. Mainly all the panels are 650 and 1000 mm in width. In such a case, we glue your nonstandard width.
The price depends on measurements and thickness.
Sanding for a finishing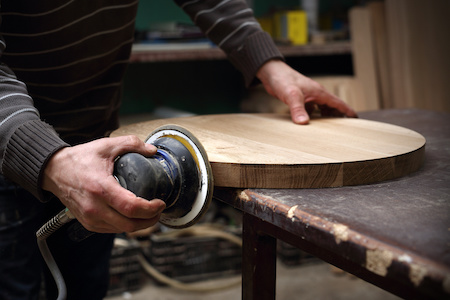 All our panels sanded according to 180 grain. They are not rough, but it is not enough to finish the panel with oil or varnish. Before finishing you need to sand the panel. Softwoods like pine could be sanded with a hand. But to sand hardwoods like ash or oak, it is much better to use a sanding machine.
Making of radiuses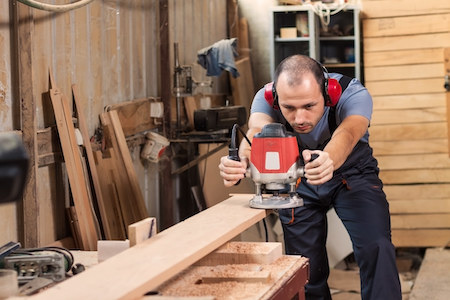 All the panels have approximately straight edges and corners. Such corners are sharp. To make the panel usable for a table or a step, it is necessary to make smooth corners. The corners could be rounded according to your preferences.
Finishing with varnish, oil
Any wood panel needs to be finished with oil or varnish. It prevents wood from curvature and water. Certainly, it makes the tabletop or steps beautifully.
Price for finishing depends on:
Color - simple, natural colors are cheaper and complicated colors with patina are more expensive
Measurements and thickness. Big panels are heavy, so to make any movement, you need two persons who would be invited in the process.
Packaging for a long delivery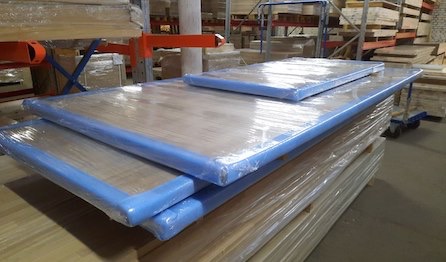 If your ready-made item or a panel will have a long trip upon coming to you, we can provide reliable packaging.
Standard packaging is included in the price for delivery. If you have to have upgraded packaging, please turn to us for a calculation.
Delivery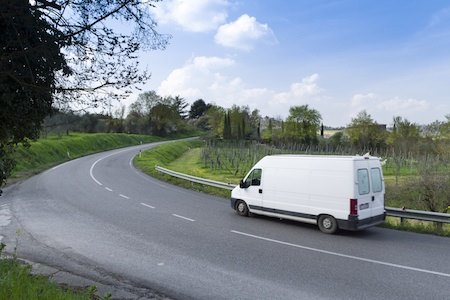 Stragendo does not have its own trucks for delivery. We work with several delivery companies, which provide consolidated shipping. All the details could be founded in the «Delivery» section.
Installation (only in Harjumaa)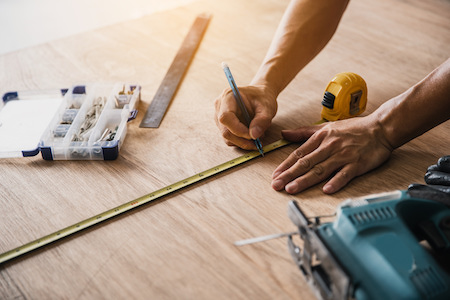 If you need installation of the ready-made item you bought in Stragendo, please turn to us. Our installer has a lot of experience and a little free time. The service could be provided only in Harjumaa.
Subscribe to our newsletter
We only send the best deals. No more than 1 letter per month
* by subscribing to the newsletter, you agree to the processing of personal data and the receipt of information in accordance with user agreement