In this section, you will find ready-made tables from wood, produced by us and our partners. Here you could find experimental models, which you are available to pick up right now.
Also, you can order the same model with your measurements and your personal color. Prices do not change in case of a different color.
All tables are delivered demounted and are easy to mount.
Products in category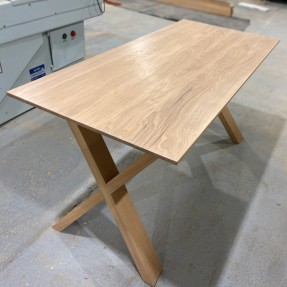 Desk table Oak 40-700-1500 AB Wide Lamella White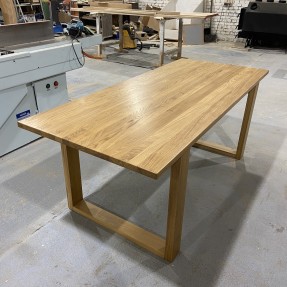 Dinning table Oak 30-815-1890 AB Natur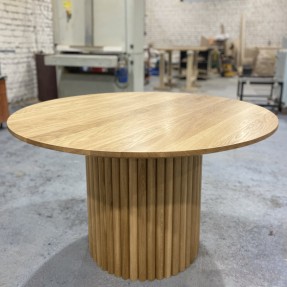 Dinning table Oak 40-D1300 AB Natur
02.03.23
Two-Piece Ash Top
The tabletop is made of ash boards, size 1000x3000 mm. For reliability, it is made of two parts—sophisticated coating colour explicitly selected for the client.
Frequently asked questions and answers
Subscribe to our newsletter
We send you only the best offers. No more than 1 letter per month
* By subscribing to the newsletter, you agree to the personal data processing and information receipt in accordance with the user agreement