Task from the client
Our regular client from Finland approached us with a request for a round dining table. Material - oak, table of non-standard width, 1800 mm. Such a chic diameter requires strong support! The client chose a table base made of oak bars (or strips, how you find better).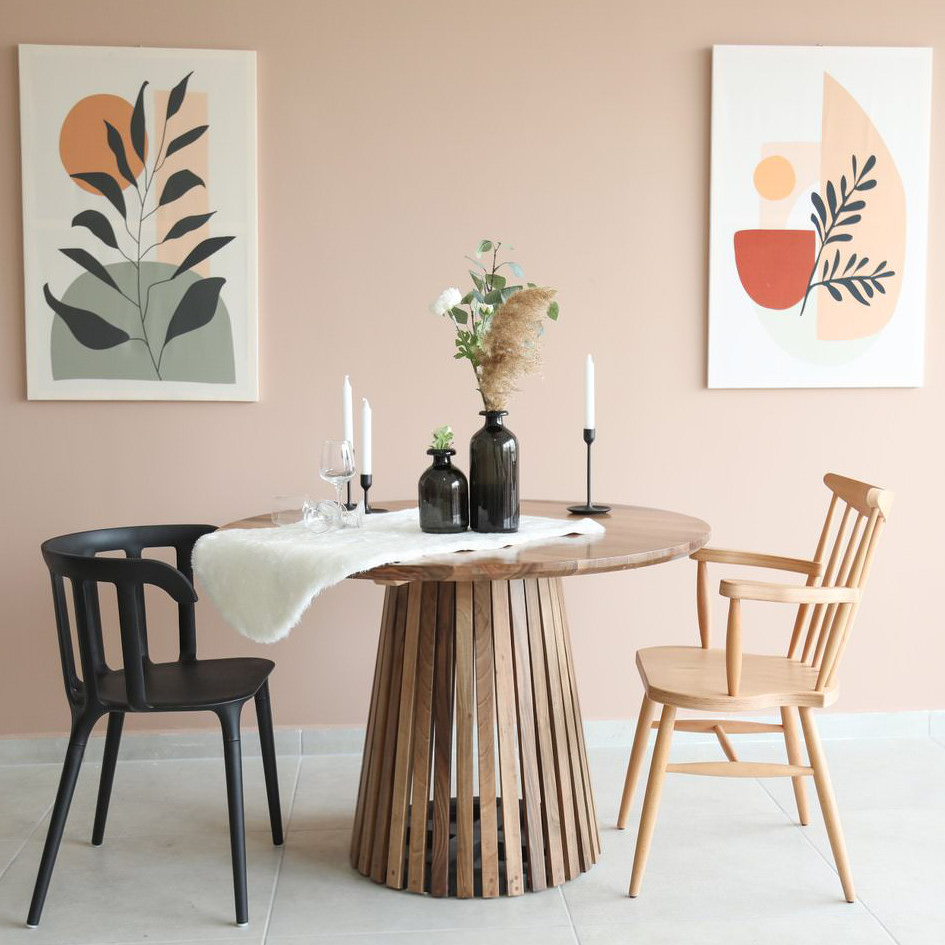 A popular design that we haven't worked with before.
Often such legs are made vertical. Here it was the client's desire to make a trapezoidal leg to match the table with his lamps.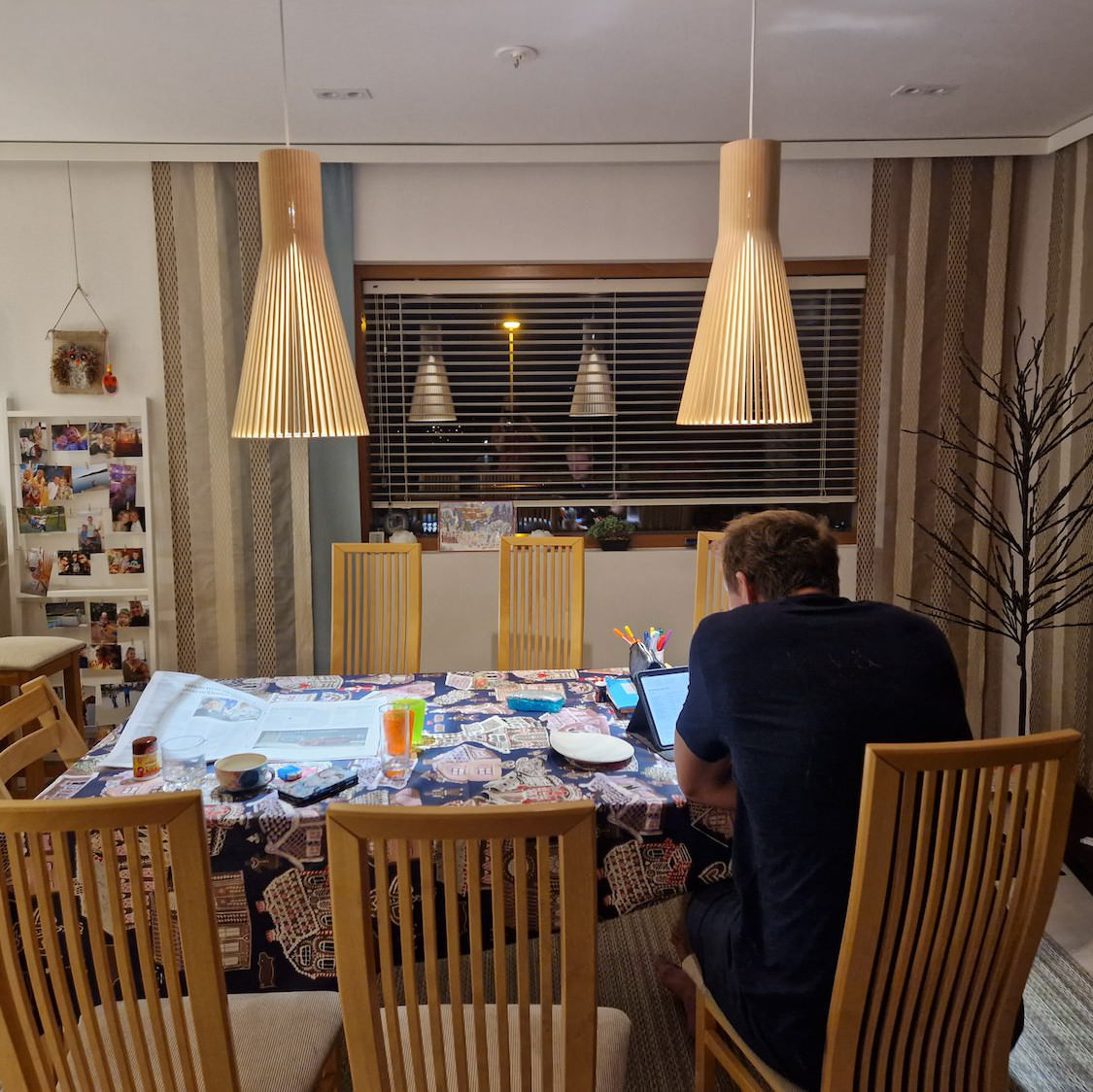 Producing of the table
Since this was our first such experience, it took us a couple of weeks to discuss and agree on all the details.
With the tabletop, everything was easy: we made it from wide oak high-quality lamellas, 40 mm thick. Milling was added from below to make the countertop look lighter.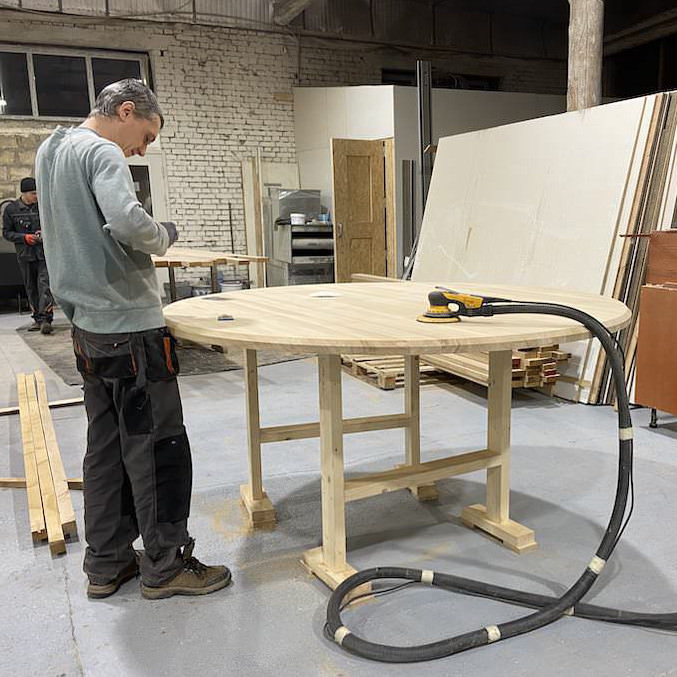 The leg is more complicated. It took three times as long. We made two round plywood bases, top, and bottom. They were tied with four plywood ribs.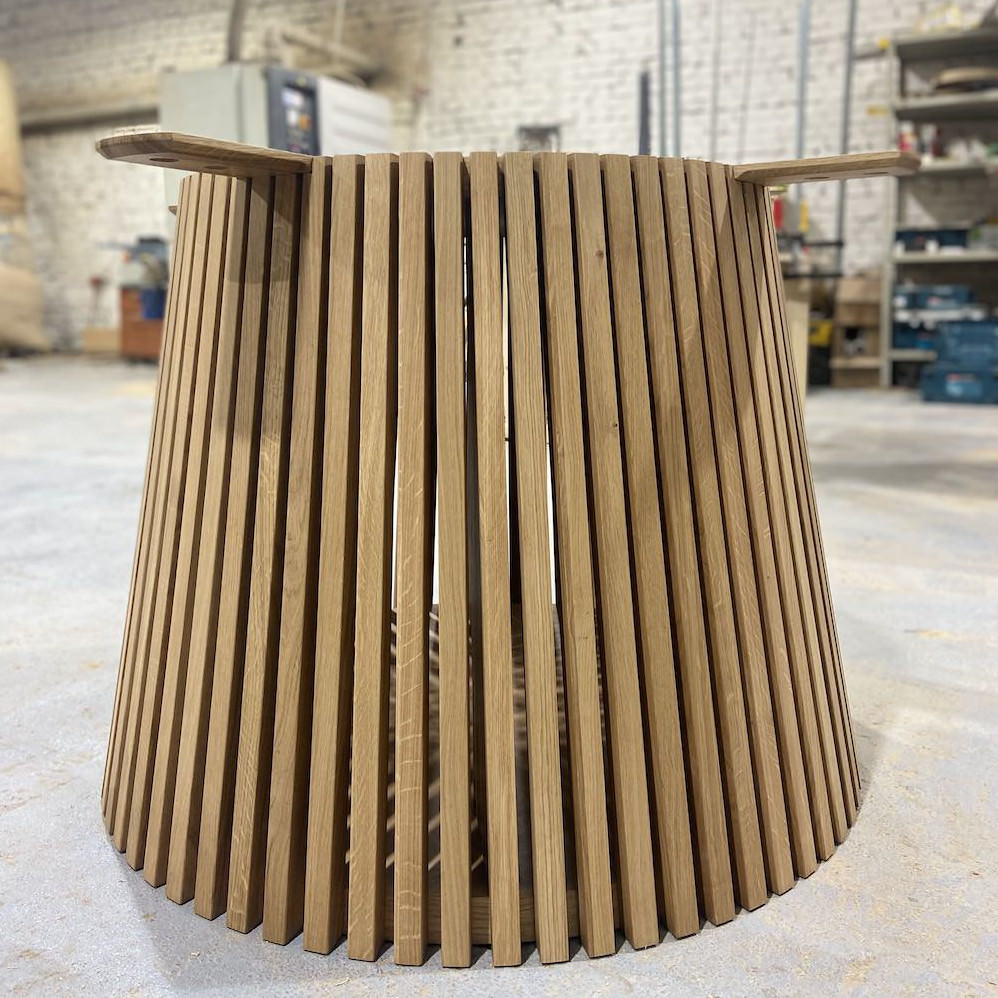 The bars for the legs were cut from an edge-glued panel. It took several days to discuss the proportions so the table would not turn over and look beautiful.
The result
In total, we got 68 bars in such a table. The correct arrangement created a voluminous yet airy look.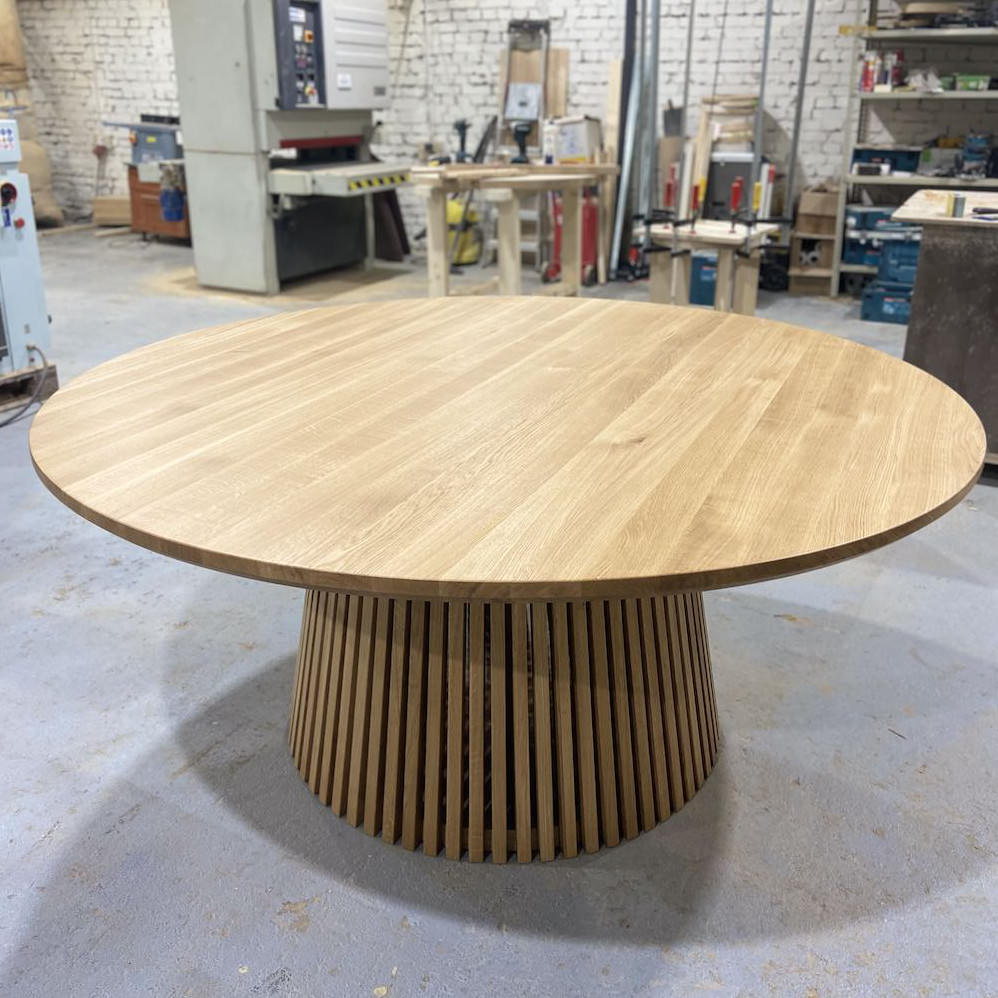 It took the master 1.5-2 weeks to make and after 3 weeks the client received the table.
The total cost of such a table is 2900 euros + km = 3480 euros