An interior company from Latvia contacted us.
They were making a full interior for a hotel in Sweden. In a short time, they had to complete the turnkey renovation. We were asked to make 120 custom oak furniture panels, then the client used them to make tables and tabletops for the foyer and restaurant.
All 120 boards had non-standard sizes, and we did not have them in stock. We made a quick estimate of what could be made from our material in stock. In most cases, it was necessary to shape the panel, but some of them also required gluing in order to get the customer's required size. The most difficult were 4100x1200 tabletops. We made them out of two parts, then joining them together like "dominoes."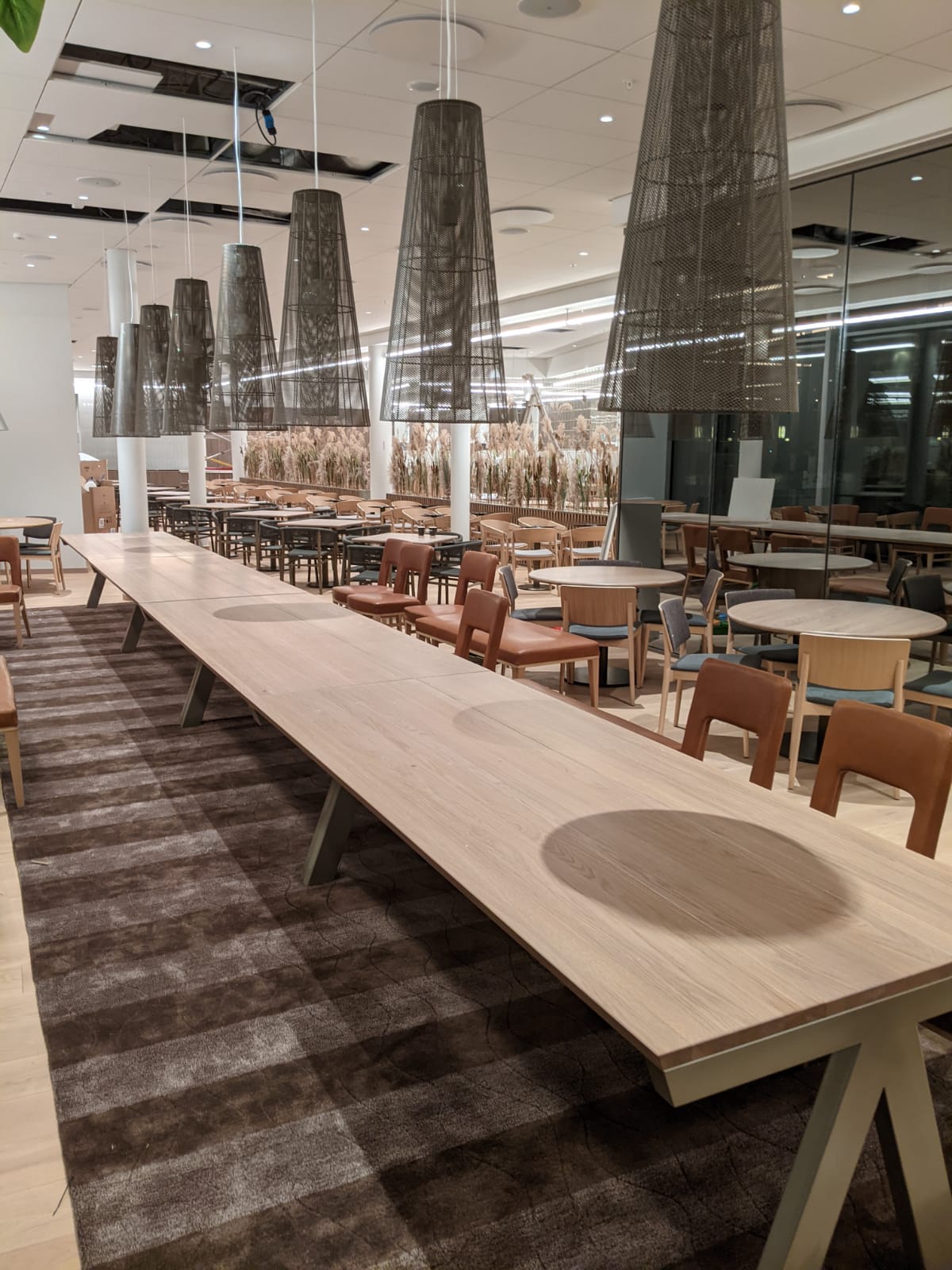 We made all 120 panelsin two weeks. We provided prompt delivery. The customer received the products before Christmas. They oiled them, made all the grooves for the supports and legs, and installed them at the site in Sweden.
Everyone was satisfied.