A client from Tallinn requested two oak bathroom countertops. She had a freehand drawing and a photo from Pinterest with the desired result. This is enough to make a price offer.
The table tops had to be 2.1 meters long, 350 and 450 mm wide. It was necessary to make a cutout for the sink. According to the assignment, the cutting edge of the tabletops was made in the style of live edge.
We agreed on terms and prices.
After prepayment, we selected 5 different oak boards, 52 mm thick. During the selection it was important to create a unified texture so that the countertops would eventually resemble a tree trunk. It is equally important that after processing the boards, the countertop acquires a thickness of 40 mm. To take into account all these factors, the selection takes a lot of time.
Then it took the craftsman two weeks to cut, sand and follow the boards. Covered with a special colorless varnish. Under it, the tree looks beautiful and natural, while minimizing damage from exposure to water.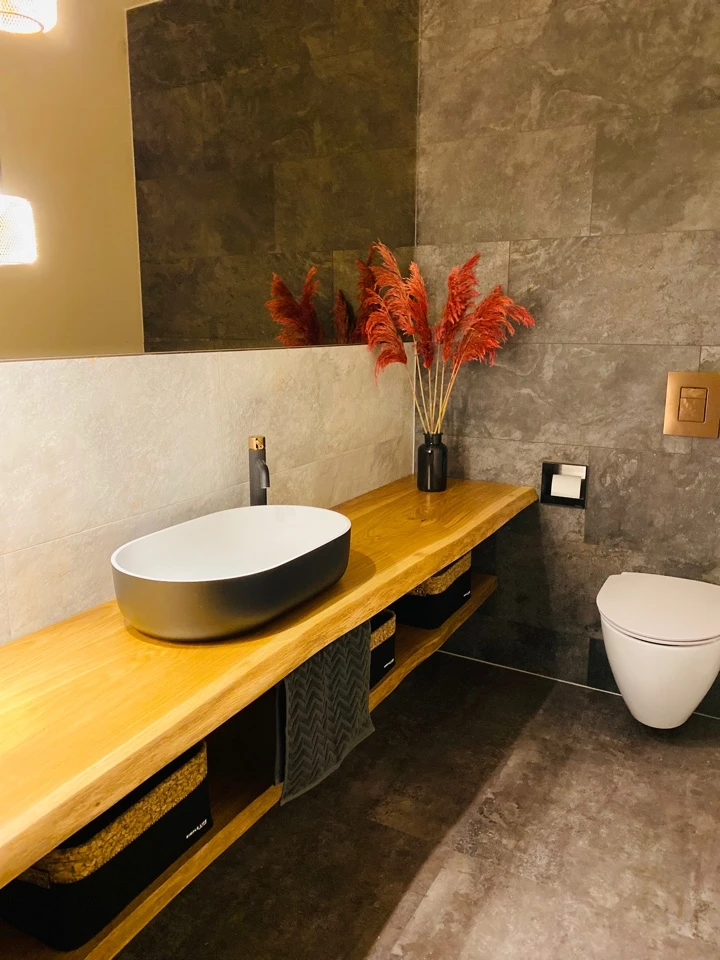 The total cost of the order was 800 euros + tax.
The client was pleased and sent us pictures from his renovated bathroom.