Overview
Ourclient sentusa visualization of his apartment. An important element of the décor there were decorative battensmade of oak. We had to take measurements, make the battens and istall them.
Task
The client originally wanted 20x60 mm solid oak battens. A total of 60 battens3 meters long and 30 battenstwice as short were needed.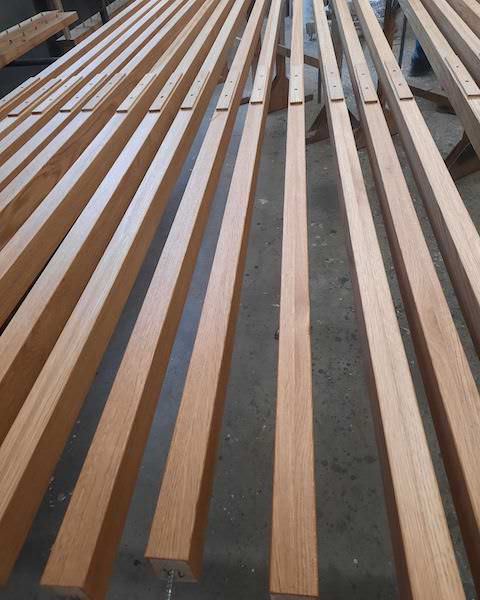 The client was interested in color selection and turnkey decoration. We planned to place the battens on the wall and ceiling.
Solution
We selected more than half a cubic meter of American oak board to make the battens. It took 2 hours of work done by 3 people to get a beautiful texture and efficient output.
Our contractor spent about a week making the battens, he planed, sanded and coated the board in the right color.
Fastening is another important element. A groove was made in all the battens. We made MDF fasteners sized like this groove, which were attached to the wall.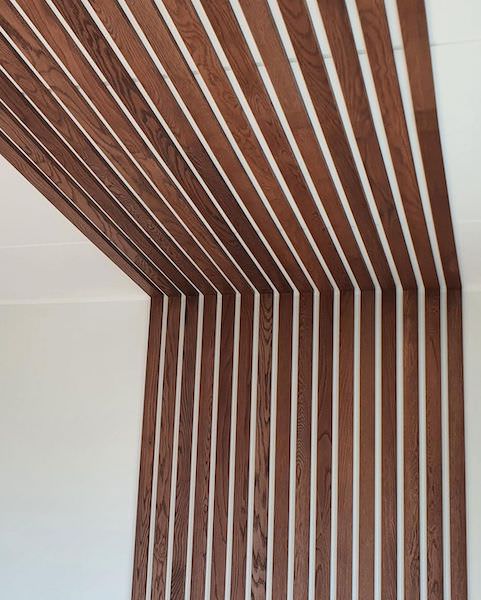 Result
The installation took three days. The woodworker installed the fasteners, and battens were placedon them.
The result is a spectacular and harmonious design.